News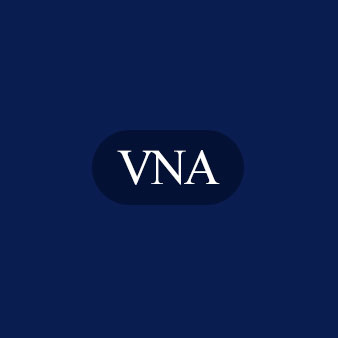 UCF lands $10M from area hospital systems
In another market, two competing health systems likely wouldn't collaborate on an issue like a nursing shortage.
But here, collaboration beat out competitiveness, said Alexander Cartwright, president of the University of Central Florida — the Orlando-based public research university.
Central Florida's nonprofit health care giants AdventHealth and Orlando Health each contributed $5 million to UCF to become two of its inaugural "Pegasus Partners."
The new partnerships fully fund the balance of the construction cost of UCF's new 90,000-square-foot, $68 million-plus College of Nursing building at its Lake Nona campus in southeast Orlando, which will help turn out more nurses than ever. The existing nursing college, which is smaller, will move from UCF's main campus once the new facility is completed.
Other organizations that already provided funding toward construction of the new Lake Nona building and nursing college programs include Dr. Phillips Charities, the Helene Fuld Health Trust, Elizabeth Morse Genius Foundation, Parrish Medical Center in Titusville and VNA Foundation.
The new nursing school building may break ground later this year and be ready for the fall 2025 semester. The UCF Board of Trustees will vote on approving the full funding package — which includes federal, philanthropic and allocated state funds — at its June 29 meeting.
Meanwhile, as Pegasus Partners, Altamonte Springs-based AdventHealth and Orlando-based Orlando Health each also will provide tuition assistance to 10 senior nursing students annually, along with 10-15 paid summer internships per year.
This is an enhanced partnership created by Cartwright as part of the university's strategic plan, which includes shared research, workforce projects and strategic philanthropy.
"We're fortunate that here in Central Florida, when we are thinking about what we need to do for the region, it is not from a competitive sense — it is what is best for the region," Cartwright told Orlando Business Journal. "When you can work together, you see there is so much opportunity for everyone."
The investment from the two health care systems coincides with a key time of need for nurses inFlorida and locally.
The Sunshine State is projected to face a shortfall of 59,100 nurses by 2035, per a 2021 report commissioned by the Florida Hospital Association and the Safety Net Hospital Alliance of Florida. Metro Orlando's share of the shortfall is expected to be 4,627 by 2035, including both registered and licensedpractical nurses.
Further, the demand for nurses isn't likely to slow, due to rapid population growth, said UCF College of Nursing Dean Mary Lou Sole.
Florida grew from 18.8 million residents in 2010 to an estimated 22.24 million in 2022, according to the U.S. Census Bureau. Plus, the region still is growing, Sole said.
"The health care systems are growing in Central Florida, and we have to have health care to support the growing community. Health care supports businesses because businesses want to come here if there is adequate health care and resources to support them."
For this exclusive report, Orlando Business Journal sat down with officials from UCF, Orlando Health and AdventHealth to discuss why they joined forces on the issue, how the partnerships may address the workforce shortage, how UCF's work may apply to similar partnerships in other industries and more.
Workforce Demand
Plans for the new Lake Nona nursing school campus already have had an impact on the existing program at UCF's main campus.
UCF's nursing college this year already added 100 students, 30 new faculty and 10 staff members, Sole said. Another 100 students are anticipated in the next academic year.
It's likely to grow even more once the program launches in the new Lake Nona building, with the goal to produce 50% more nursing graduates at opening and the potential to double the current number ofgraduated nurses.
Roughly 260 Knight nurses enter the workforce each year from UCF, with 85% of the 16,000 alumni remaining in the state. That's expected to be important for systems such as AdventHealth, which plans to hire more than 8,200 nurses statewide this year alone.
Meanwhile, the new nursing school building will nearly double UCF's existing 50,000 square feet the program occupies at the main Orlando campus, including doubling the amount of lab space and tripling classroom space, Sole said.
The building's final design will allow for flexibility in the spaces, as well as technology such as virtual reality for nurse training.
Bringing in the private sector
Having partners in the industry was a critical piece of UCF's plan to make an impact.
Cartwright had multiple conversations with both AdventHealth and Orlando Health for months, with the discussions heating up this year.
Although the health systems are competitors, this solution would help address a need for both organizations and the community, said AdventHealth Florida President and CEO Randy Haffner, who also oversees the Central Florida division.
"One of the things I said is this should not be an opportunity for us to one-up each other. We should all lock arms and say, 'For the good of this community, we wantwell-qualified nurses.' "
The partnerships also should create a larger talent pipeline for both.
To support that, AdventHealth will create a dedicated education unit for UCF nurses, which will allow students to work within a hospital environment built around their education program and seamlessly move into the industry, Haffner said.
AdventHealth already has dedicated education units in several hospitals through partnerships with schools such as Jacksonville University and its own AdventHealth University in Orlando.
In fact, there's been a lot of student demand for nursing programs, but not as many available spots for them, said Karen Frenier, Orlando Health senior vice president for human resources and chiefnurse executive.
"A lot of this has to do with making more slots available because the interest is there."
Orlando Health also provides resources — such as a pilot program for virtual nurses and new ways to track patient information — to ensure new nurses don't burn out from a high workload.
Frenier added that the partnerships are a testament to the community's overall focus on health.
'Intertwined' partnerships
Cartwright sees the potential for Pegasus Partnerships to enhance UCF's reputation as "America'sPartnership University."
When his predecessor, the late John Hitt, was building connections with industry leaders, it wasn't as imperative for many colleges. However, it's now common.
Pegasus Partnerships may evolve those relationships by allowing more hands-on discussions on how each could benefit the other.
Cartwright envisions a future where the two sides are so intertwined you can't see where the university ends and a business begins.
"If [Hitt] could see where we are in the next five years, I hope he would say, 'That's where I'm expecting we would head.' That's the best thing I could do."
By the numbers
Here's a closer look at enrollment figures for UCF's College of Nursing in the past few years:
Undergraduate (All programs)
▪ Fall 2018: 3,112
▪ Fall 2019: 3,206
▪ Fall 2020: 3,146
▪ Fall 2021: 2,923
▪ Fall 2022: 2,239
Graduate (All programs, doctoral and master's)
▪ Fall 2018: 418
▪ Fall 2019: 477
▪ Fall 2020: 502
▪ Fall 2021: 492
▪ Fall 2022: 459
Undergrad bachelor's degrees awarded per academic year
▪ 2018-19: 669
▪ 2019-20: 904
▪ 2020-21: 772
▪ 2021-22: 773
▪ 2022-23: 383*
Doctoral and master's degrees awarded per academic year
▪ 2018-19: 111
▪ 2019-20: 109
▪ 2020-21: 113
▪ 2021-22: 189
▪ 2022-23: 96*
*As of June 15, 2023
Jun, 22, 2023
More